The breaking news is that Cameron Sims-Stirling is the new Harbour Master. Cameron is well known locally: he was an Assistant Harbour Master for a little time, then Deputy Harbour Master and has been Interim Harbour Master since January when Adam Parnell left for Torbay. He is a Salcombe boy who has worked his way up through the ranks. He absolutely loves the Harbour and we wish him well.
Last month I mentioned the number of staff who were on the lifeboat crew, or are firefighters and one who is a coastguard: Cameron is a Cox of the Inshore Lifeboat and Deputy Cox of the All-Weather Lifeboat. Employers (but not the Harbour Board) sometimes suck their teeth when they hear that their staff are volunteers who might be called away from work for an emergency. But I had only to look down the string of qualifications and certificates on Cameron's application to appreciate just how much training the RNLI gives its crew members. This then becomes available to the employer – and not only the obvious competencies like first aid and fitness, but skills like towing and firefighting at sea which are really valuable for Harbour staff. The volunteer firefighters come equipped with HGV licences, all of which makes for a highly skilled cadre of Harbour staff.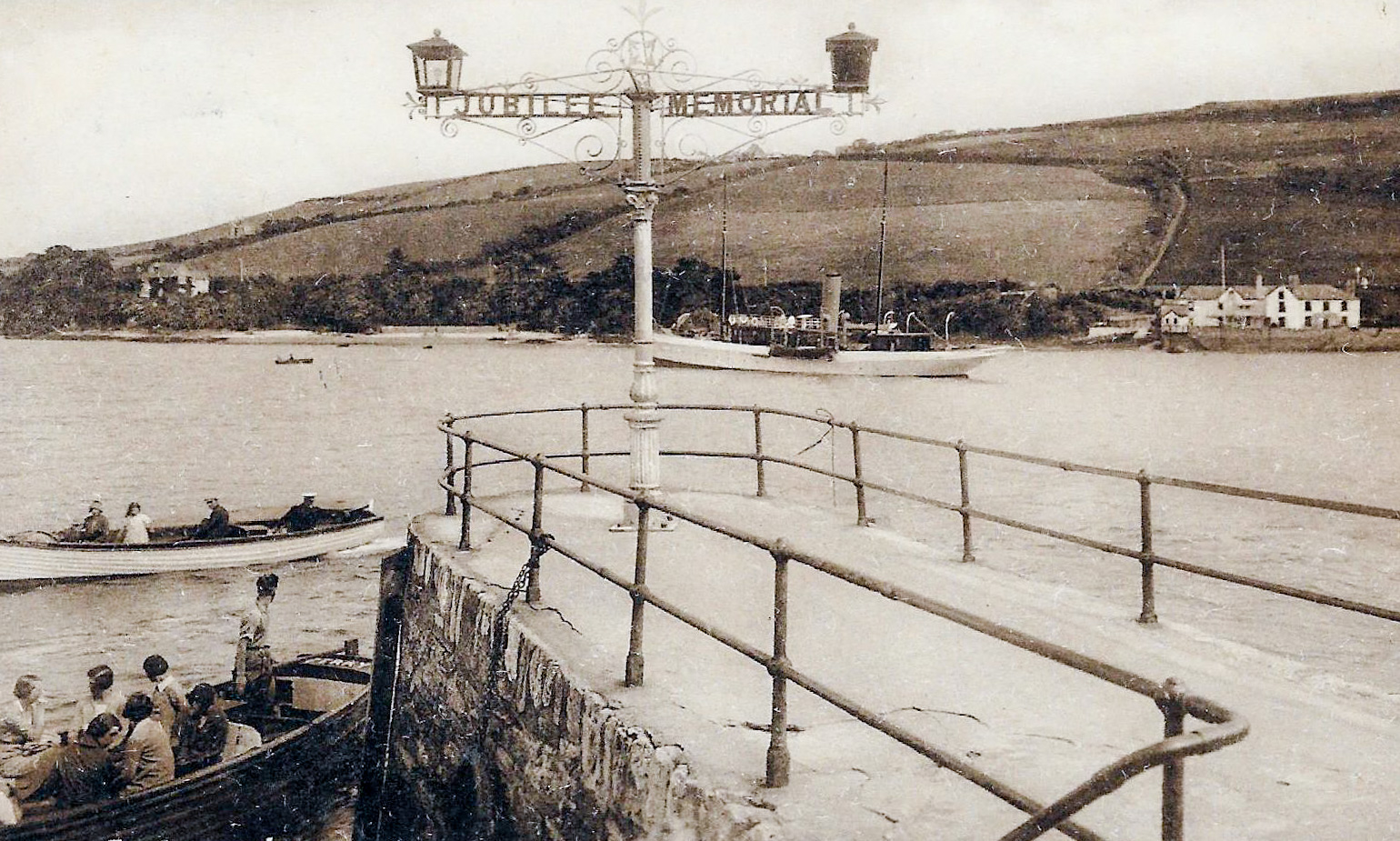 The other bit of breaking news is that a fresh attempt has been launched to restore the Jubilee Pier. Heaven knows whether this application for funding to the 2018 Coastal Revival Fund will be any more successful than the last. This pier, which juts out beside the Ferry Boat Inn in Salcombe and is the landing point for the East Portlemouth ferry, was built in 1871 but collapsed over a decade ago; now only part of the base remains. As well as being a landing stage for ferries, including the Rivermaid, the pier is thought to be designed as a breakwater to protect boats and pontoons in Whitestrand and Batson.
We talk so frequently about the Jubilee Pier without perhaps reflecting what this jubilee was. Queen Victoria's Golden Jubilee was not until 1887 and her famous Diamond Jubilee was in 1897. The 1871 jubilee was hardly a British one – it was to celebrate the German victory over France to end the Franco-Prussian War. This jubilee was massively celebrated in America, which had similarly celebrated the end of its four-year civil war in 1865 – but why a jubilee pier in Salcombe?