Kingsbridge Basin has seen significant changes over the last decade. It has been dredged twice, and will now be routinely dredged every five years or so; pontoon moorings were introduced in 2014; and two large sections of the harbour wall have been rebuilt.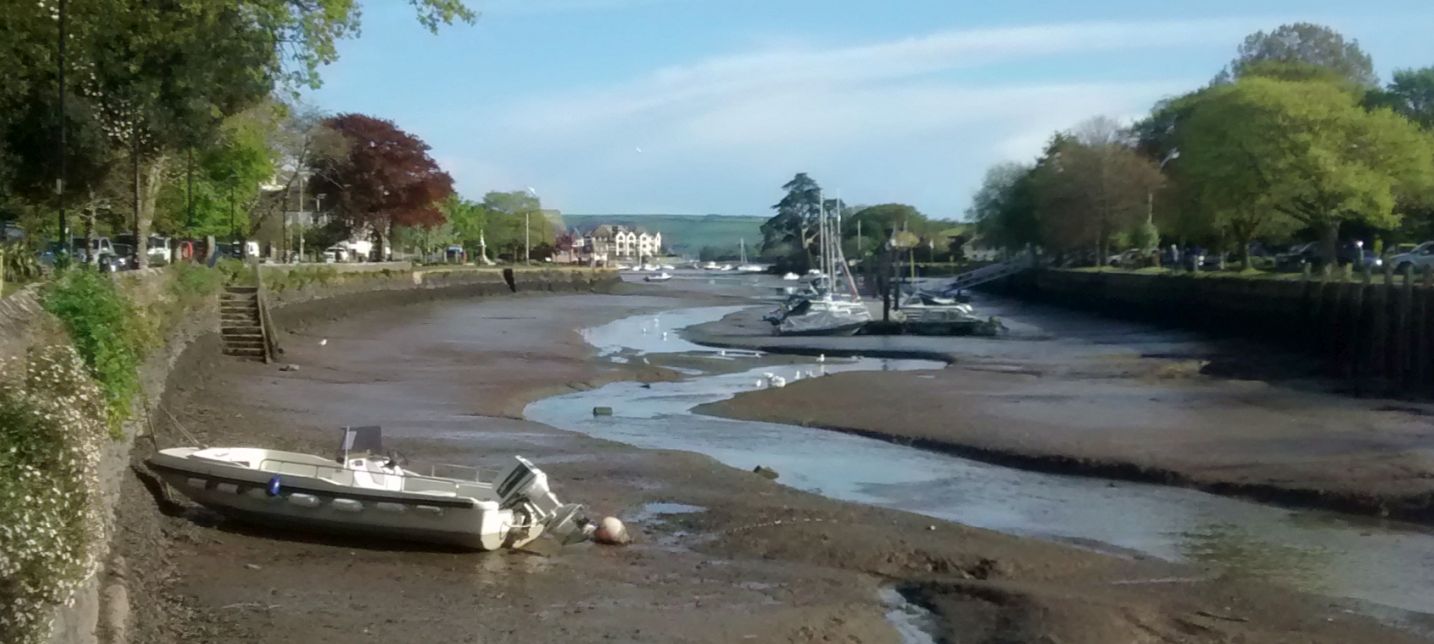 The dredging makes quite a difference. Injection dredging renders the procedure affordable and permissible: this method runs the mud downstream to Gerston, which is as far as Natural England will allow. That lowers the basin down to the shillet, but no further, to increase the depth by about a metre, with the result that tidal access at Kingsbridge is as good as at Batson. As it happens, dredging started in the nick of time: it is forbidden if the fundus contains toxins and Kingsbridge was only just below the limit. Now that the scrubbing of boats is strictly controlled, dredging should be able to carry on indefinitely.

The harbour wall is at last getting back to a reasonable state. One of the driving forces behind the pontoons was to remove the vertical moorings from the dangerously crumbling wall. The car park is reclaimed land and, over the years, tides have washed away a good deal of material from behind the facade. Restoring the wall is, therefore, essential in order to maintain the car park and its valuable income: but it makes the Harbour look better at the same time.

The 132 pontoon berths are hugely popular and the pontoon has a reinforced central section to bear the weight of 100 ferry passengers and enable the ferry to take on wheel-chair users. However, so far, it has not proved possible to persuade the Rivermaid to use it.
The popularity of the pontoons means that there is now a 5-year waiting list. The long-standing policy of the Harbour Board is to give priority to South Hams District Council Tax payers; non-Council Tax payers may have a municipal mooring only if no Council Tax payer wants it – but there are vacant municipal swinging moorings at Kingsbridge, Dodbrooke and Frogmore which anyone can have tomorrow. Setting mooring eligibility as wide as the whole of the South Hams can give rise to anxieties about how local the locals are but, as far as the Kingsbridge pontoons are concerned, only around 10% live outside the immediate area.
Finally, there is the growth of paddleboarding: Widegates is perfect for it as is the Crabshell for warming up afterwards. Kingsbridge has rightly earned its place as an important nationally-recognised centre.