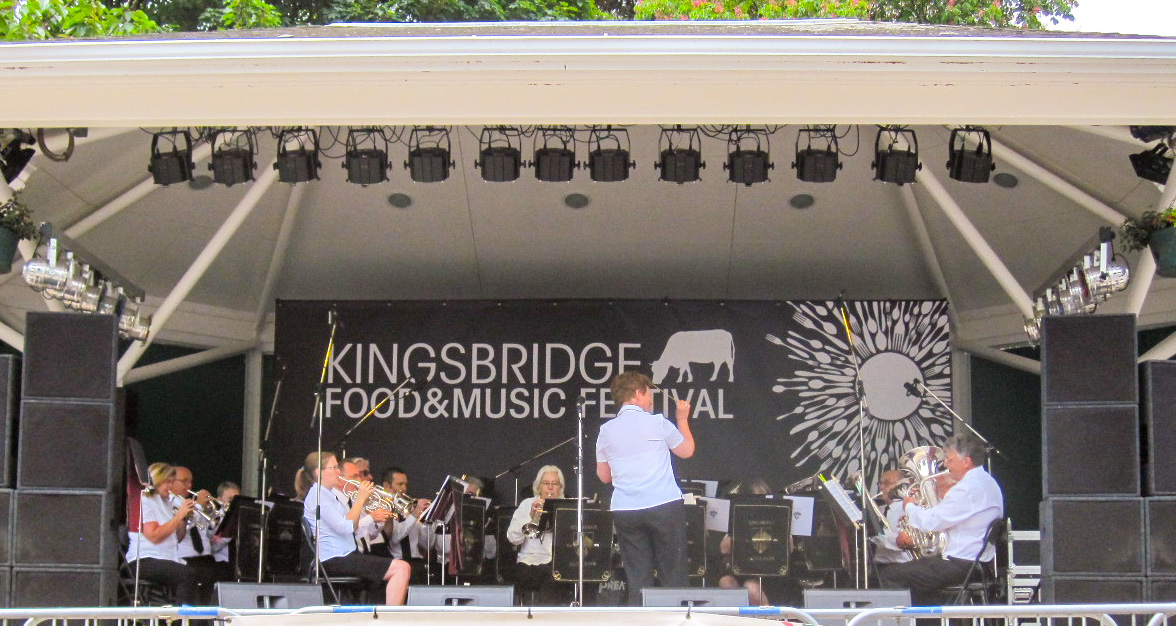 The dates for two of the Kingsbridge Silver Band's summer concerts have now been announced.
The Band will be performing on Kingsbridge Square Bandstand:
on Sunday 14 April, at 12 noon, for an Early Easter Concert; and
on Sunday 2 June, at 12 noon, as part of Kingsbridge Food and Music Festival.
Come and hear a series of popular tunes, modern as well as old favourites, played in the open air by Kingsbridge's own big brass band consisting of instruments ranging from cornets to the largest and deepest of bass horns.
The Band will also be playing
on Sunday 21 July (to be confirmed) at 1800hrs for an open-air service in the square outside the Methodist chapel in Inner Hope, Hope Cove; and
on Wednesday 24 July (usually about 1800hrs) for the Floral Dance, starting at the top of Fore Street, during Kingsbridge Fair Week.