In 1297 a line of Franciscans solemnly processed into Monaco and promptly seized control of the principality. For they were not friars at all, but soldiers led by Francesco Grimaldi from Genoa, known as the Wily One, il Malizia. The Grimaldi dynasty rules Monaco to this day and a scion of the royal family, Pierre Casirgahi (son of Caroline, Princess of Hanover, and grandson of Grace Kelly) is one of the skippers sailing a boat named Malizia II across the Atlantic.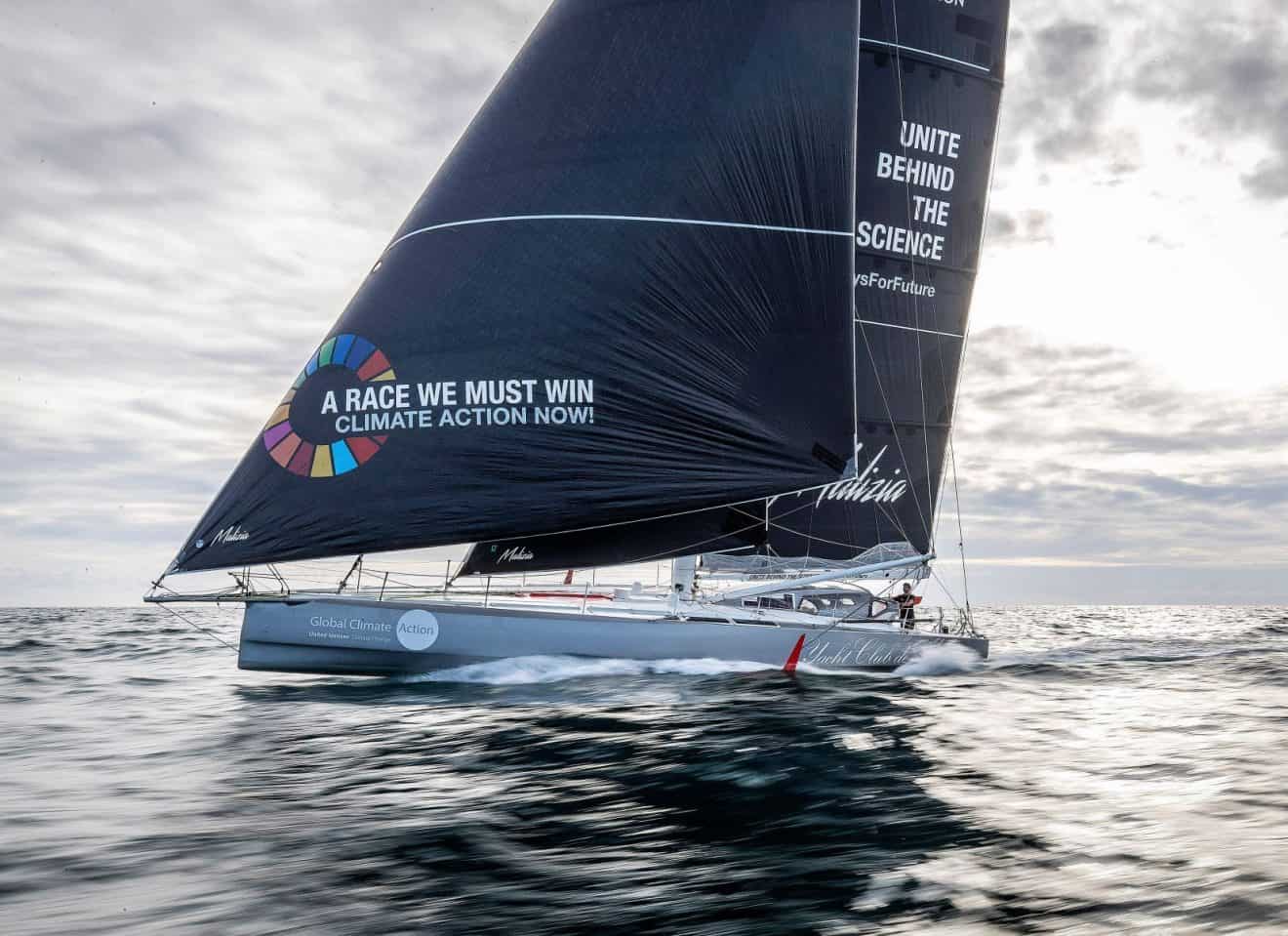 The other skipper is Boris Hermann, Germany's most successful offshore racer. Malizia is carrying the inspiring environmental campaigner Greta Thunberg, her father Svante, and Nathan Grossman, a Swedish cinematographer 3500 nautical miles without using fossil fuels. This is quite a challenge as Malizia is designed for single-handed non-stop round-the-world racing and is not really a yacht: it has no loo, shower, kitchen, privacy, or anything other than freeze-dried vegan food. But it can go much faster than a cruise ship, even if it doesn't have the comfort, so should truly scuttle along in the Atlantic's hurricane season.
Malizia is an IMOCA 60 – a 60-foot one-design monohull where the keel and 95-foot mast are specified. It was built in 2015 as Gitana 16 for Edmond de Rothschild and sold to a German businessman last year and renamed. Malizia has a planing hull with a high-volume bow and is steered, not by rudders but by side-foils. The electricity for its instruments and communication equipment is generated by solar panels and underwater hydro-generators.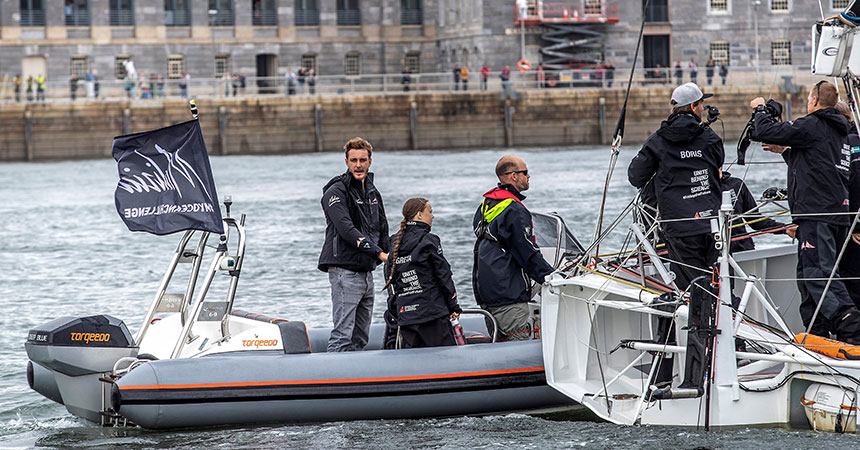 Malizia is the perfect vessel for this trip as, like all the latest IMOCAs, it has an on-board laboratory for taking environmental measurements, like the concentration of CO₂ in seawater, as it crosses the world's oceans. Although Malizia has an engine, this has been sealed and will not be used even for docking: at Greta's request the ribs which service Malizia both in Plymouth when it left the UK and in New York when it arrives, should be powered (like our little boat!) by Torqeedo electric engines.
Greta Thunberg is heading for the UN Climate Action Summit in New York on 23 September, and then on to the UN Climate Conference in Santiago in December with, doubtless, a number of stops on the way. We will hear in October how her nomination for the Nobel Peace Prize turns out – that is one unknown; the other is how on earth she will return home to Sweden in a carbon-neutral way. But, as Malizia's sails read, climate change is a race we must win.