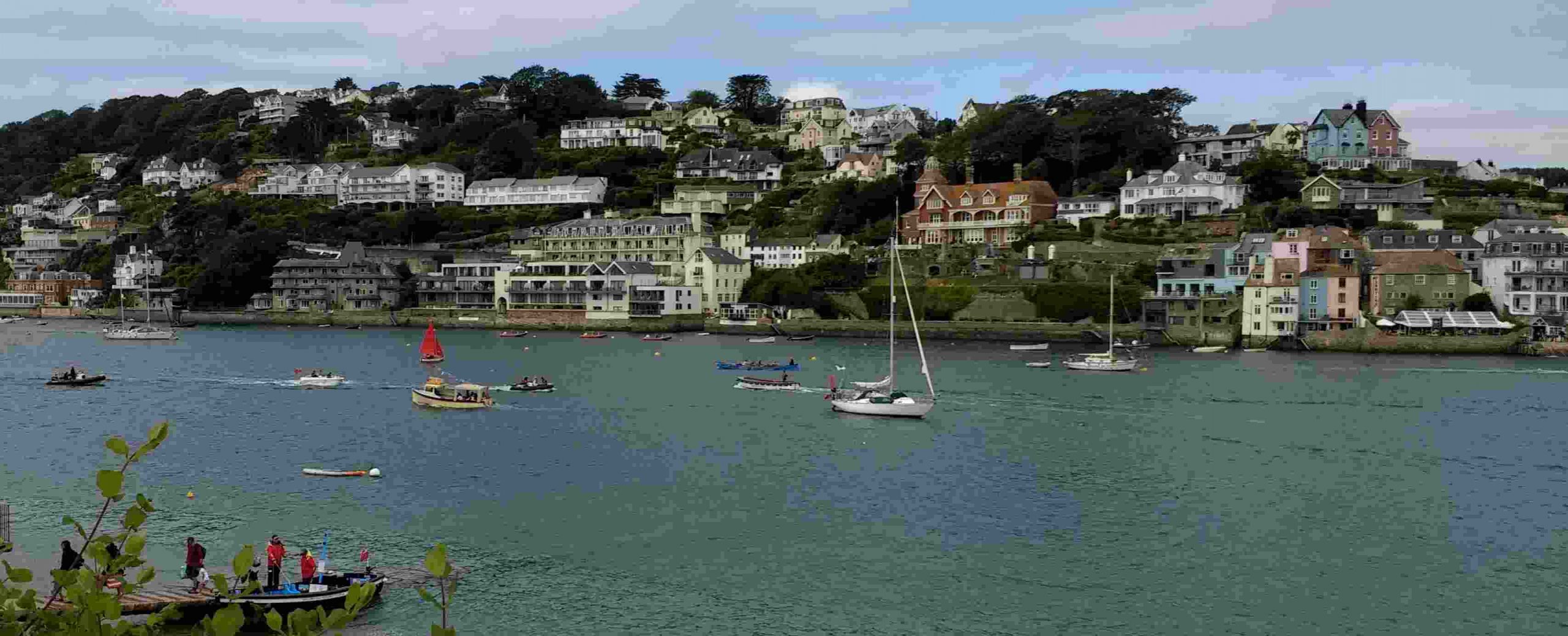 The miserable weather of May seems a distant memory as June turns up the heat. Suddenly (as last year) the Harbour is busy, with lots of boats moving about, and yachts rafted up on a single mooring in groups of five or six. Even if the Covid restrictions can't be lifted, life feels a little freer again.
But, of course, there are no foreign visitors to speak of. As the UK is no longer part of the EU, regulations have flowed since January about what to do when entering the UK from abroad by boat – and virtually everywhere is now abroad. There are two Government bodies to grapple with – what used to be Immigration but is now called Border Force, and HM Revenue and Customs which you contact through something called the National Yachtline. You can get clearance from both of these by telephone – indeed, that appears to be the only way to obtain clearance.
So, when foreign travel is allowed, one major change is that yachts entering Salcombe from abroad (which includes the Channel Islands) must fly International Code flag Q, which is yellow like Barbara Windsor's famous bikini. That should stay up, and nobody may go ashore, until both Border Force and HMRC have granted clearance. If all the people on the yacht have the right to remain in the UK or are Irish citizens, there's no need to contact the Border Force – everyone else needs to do so.
HMRC has more complex requirements. It stipulates that, before arriving in the UK, you must download and fill in Part 2 of Form C1331, and hoist Code flag Q in mid-Channel. Everyone arriving from outside the UK, including from the Republic of Ireland and the Channel Islands, must stay on their vessel flying the yellow flag until they have received customs clearance. You must have your completed Form C1331 to hand when you contact the National Yachtline, and you must declare any excess goods and pay any duty online before you are allowed to go ashore.
It may therefore transpire that, when the telephone lines are busy on a hot summer weekend, there will be lots of pretty yellow flags flapping away in Salcombe Harbour. Fortunately Covid restrictions are likely to prevent the system being put to the test this year. There was excitement recently when a Dutch motoryacht entered the Harbour but, phew, she had come from Dartmouth so none of this rigmarole was necessary. One has to be thankful for small mercies.