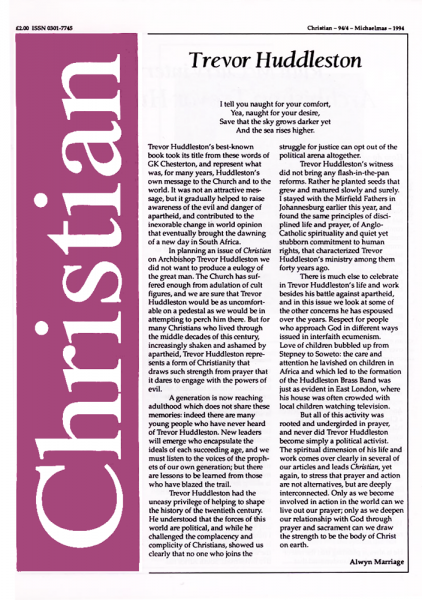 Articles
Ruth McCurry interviews Archbishop Trevor Huddleston
Nadir Dinshaw: Interfaith ecumenism
Sr Denzil: Still point in a turning world
Eric James: One Sunday in Sophiatown
Jeremy Davies: Struggle and Contemplation
Sam Bickersteth: In the steps of Trevor Huddleston – Masasi 1991
Harry Matthews: The Huddleston Centre for Handicapped Children
Julian ScharfL Trevor Huddleston in East London
Desmond Tutu: Tribute to Archbishop Trevor Huddleston CR

Poetry
Jack Clemo: George Muller
Heather Spears: Household

Liturgy Love by Oswald Mtshali.
More info →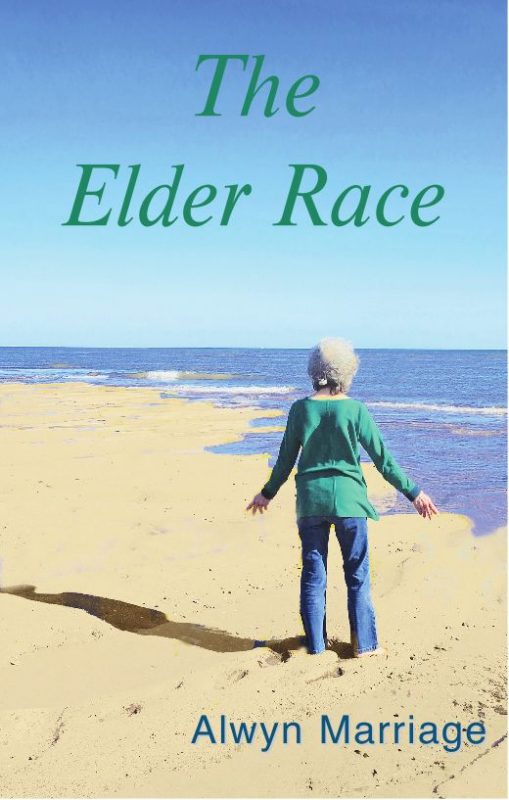 Set in a future in which medical science has eliminated almost all life-threatening illnesses, one woman races to escape a Government that is responding to the resulting population explosion with deadly methods. Will she find safety and a new way  of living? Will she find love?
The Elder Race is not afraid to confront such difficult issues as over-population, dementia, self-sacrifice and euthanasia, all set within a heart-warming story of escape, survival and hope.
For more information on The Elder Race, endorsements and unsolicited responses, click on the image of the book cover. To order a copy, please use the "Contact Alwyn" link.
More info →