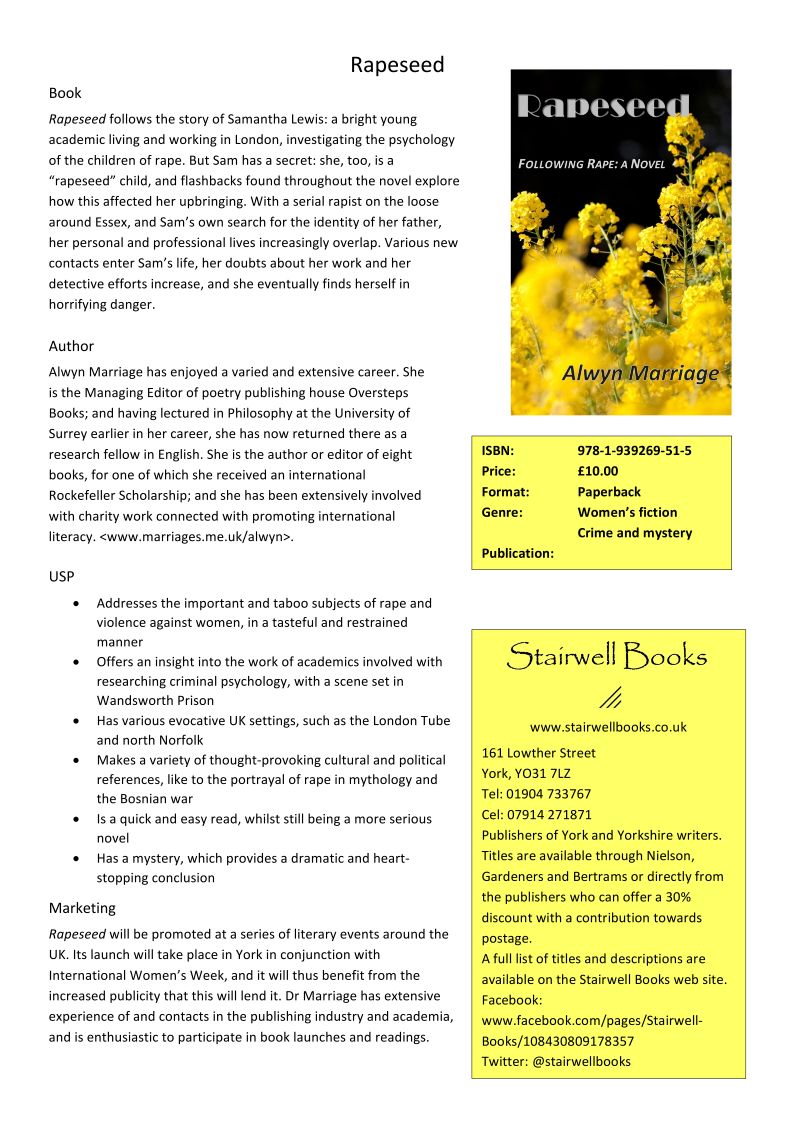 Endorsement by Christopher Nuttall, former Director of Research and Statistics, Home Office:
This is the first social science research-based thriller I have ever read. Other authors talk to police officers or lawyers but few take time to compare the efficacy of police recorded statistics with the British Crime Survey as crime counters!
I don't really think the primary aim of the book is to entertain (although it does) but it is rather to expose the reader to the horrors of rape, its effects on people, research methods, research's ethical dilemmas and give real estimates of the true extent of the problem. In these areas it is a faultless model.
The story — which crucially includes comparisons of consensual loving sex with forced and ugly assault — grabs the readers' attention while allowing them to learn about rape and think about the moral and ethical problems, both personal and methodological, it exposes.