Preaching
I have been privileged to be invited to preach in many cathedrals and churches of different denominations, and also at college chapels in Oxford and Cambridge. Rather than list them all, the following list offers a few examples of where I have preached in recent years:
Westminster Abbey
Salisbury Cathedral
Guildford Cathedral
Exeter Cathedral
Winchester Cathedral
Corpus Christi College, Cambridge
St John's College, Oxford
University Church, Oxford
Trinity Hall, Cambridge
Robinson College, Cambridge
University Church of Christ the King, London
St Cattwg (800th anniversary), Port Eynon, Wales
St John's Church, Waterloo
St Cuthbert's, Philbeach Gardens, Earls Court
St Lawrence, Catford
Community of the Sisters of the Church, Ham Common: Festival Sermon
Holy Trinity, Guildford
St Nicholas and St Cyriac, South Pool
Various Women's World Day of Prayer services
Old Palace School Founders' Day Service, Croydon
Leighton Park School, Reading
Dozens of other churches of different denominations all over the British Isles.
I have also preached and taught in the developing world, in diverse situations from remote tribal villages to cathedrals, including:
Church of Bangladesh, Dhaka
Bangalore Cathedral, India
Kitwe Cathedral, Zambia
Theology
Life Giving Spirit
Life-Giving Spirit: Responding to the feminine in God.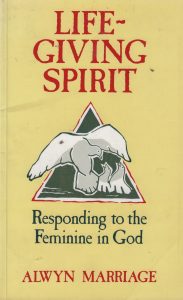 SPCK, 1989.
Pre-dating much of the writings of Christian feminists, this was an early exploration of the femininity implicit in much of the language and imagery that has traditionally been used to describe the Holy Spirit. Resisting any attempt to down-grade the Holy Spirit, who is as much God as the other two members of the Trinity, I argued that only if we take seriously both the femininity of the Spirit AND the centrality of that Spirit in our understanding of God can we fully appreciate the wholeness and holiness of God in Trinity.
£9.95  including posting & packing in UK
The People of God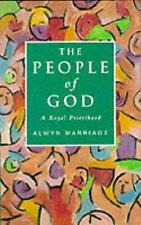 The People of God: A Royal Priesthood; published by Darton, Longman & Todd, 1995; price £9.95.
In this book I offered a vision of the Church as the priesthood of all believers, and argued that unless we take seriously the doctrine that all Christians are called to be priests, there is little future for the Church. This inclusive vision, which was the basis of the Old Testament concept of God's chosen people, was restored through Jesus' calling of the first disciples and the mission of the early Church, and has been a recurring theme through reform movements ever since.
I have lectured widely on theological subjects; and articles and reviews in which I address theological subjects have also appeared in New Fire, Christian, Theology, Church Times, and other publications.
In November 2013, I did an interview with the Church Times.