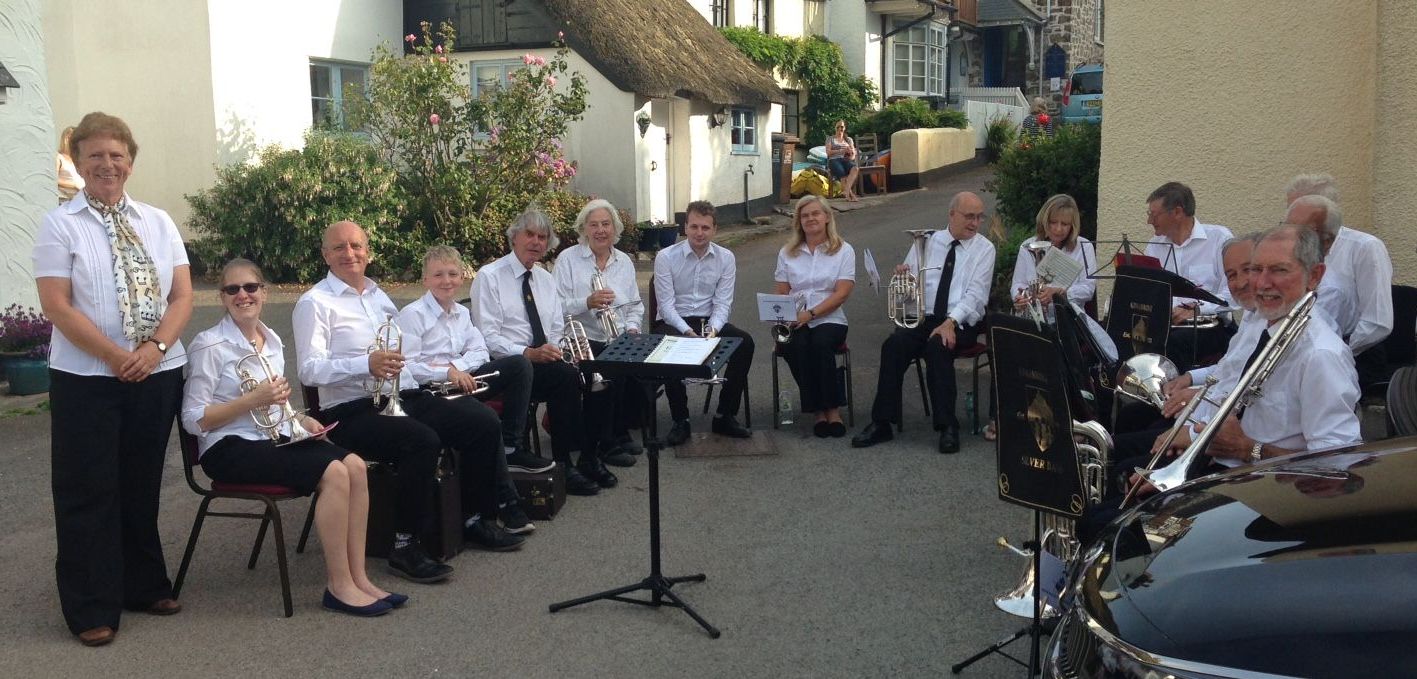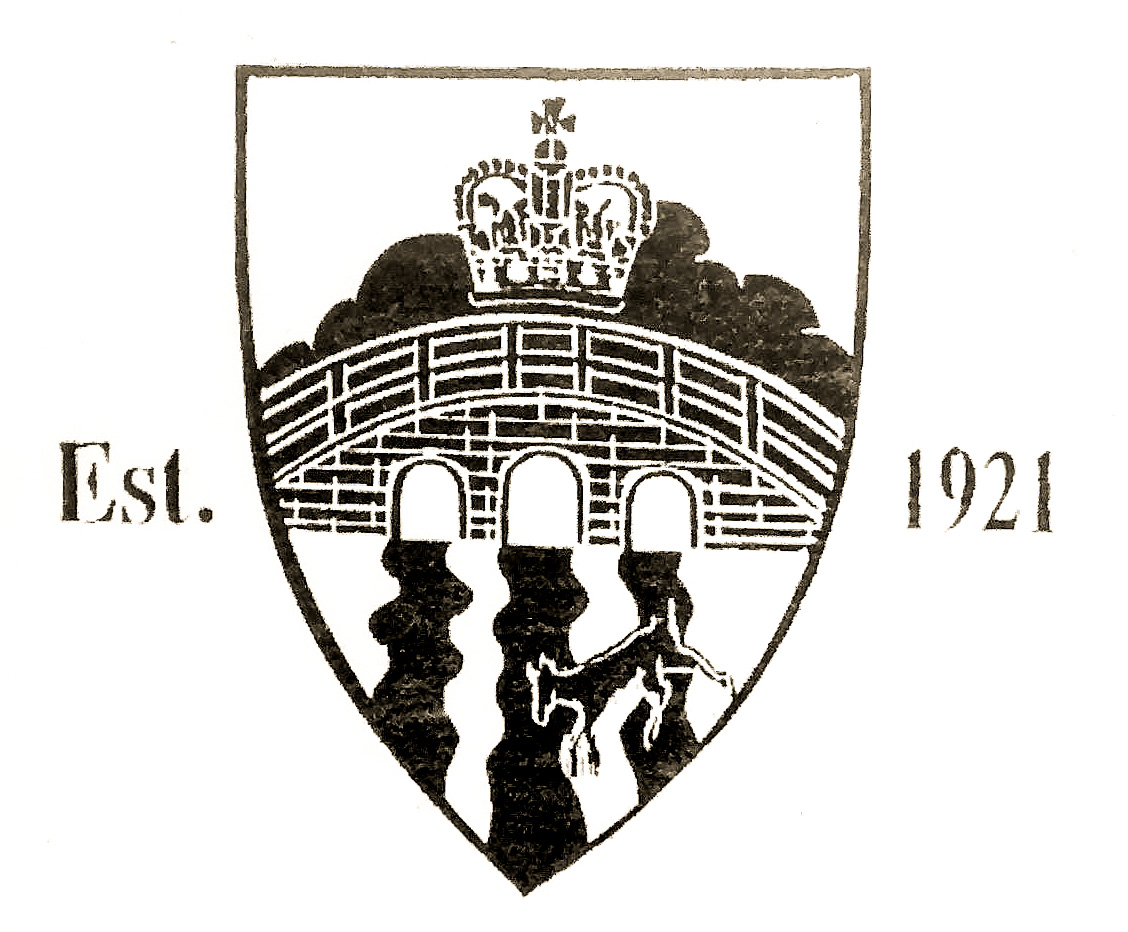 Kingsbridge Silver Band was founded over 100 years ago in 1921 and has been playing ever since. This makes it one of the longest continuously-playing bands in the country (many bands had to stop during the wars). We are always looking for new members of any age or ability to keep this fine tradition going. We meet on Tuesday evenings in the band hut just to the left of Tesco in Kingsbridge but not at the moment because of Covid-19. Please contact me if you would like to know more. There are lots of pictures of the band on Facebook.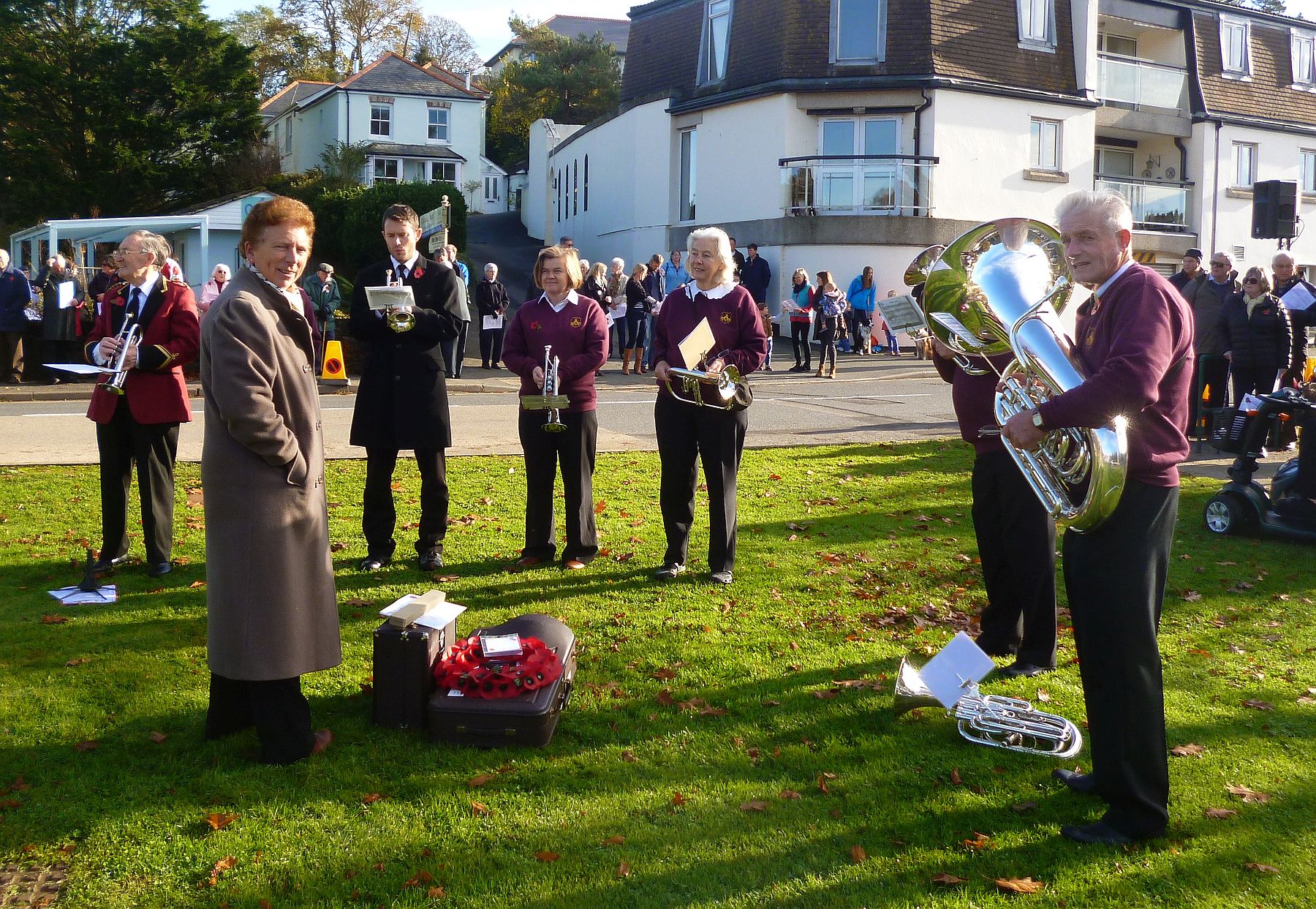 In normal, non-Covid, times, the Silver Band does a number of carol engagements at Christmas; for the floral dance during Kingsbridge Fair week in July; a summer open-air service at in the little square outside Hope Cove Methodist Church; occasionally for Kingsbridge British Legion; in the bandstand at Kingsbridge (click to see some video); and at Kingsbridge's Remembrance Sunday ceremony each November. However, all that was stopped by Covid-19 in 2020 and 2021.
The Omicron variant made it difficult for the band to play for Christmas 2021. Blowing brass instruments indoors, or outside in crowded venues, is usually not Covid-safe and this prevented the band being able to play in pubs, as we have so often done in the past. And, of course, the band cannot safely practise indoors either. Nevertheless in its centenary year the band managed to play some carols and Christmas music in the open air:

Saturday  4 December 2021:  1700hrs:  Kingsbridge bandstand

Saturday 11 December 2021: 1100hrs:  Kingsbridge Fore Street

Tuesday 14 December 2021:  1830hrs:  Coronation Road, Salcombe

Saturday 18 December 2021: 1100hrs:  Kingsbridge Fore Street
and Alwyn has written a blog to mark the band's centenary.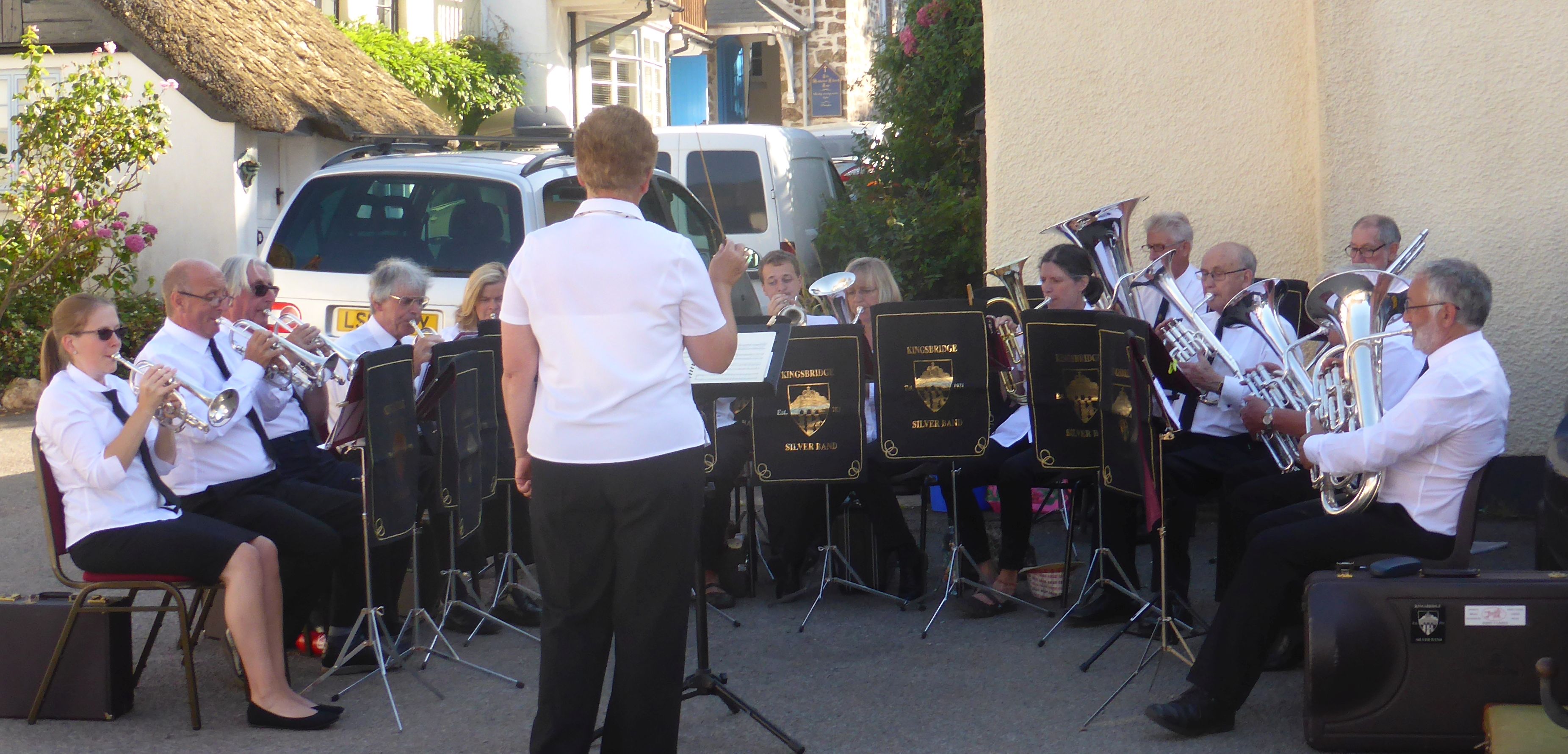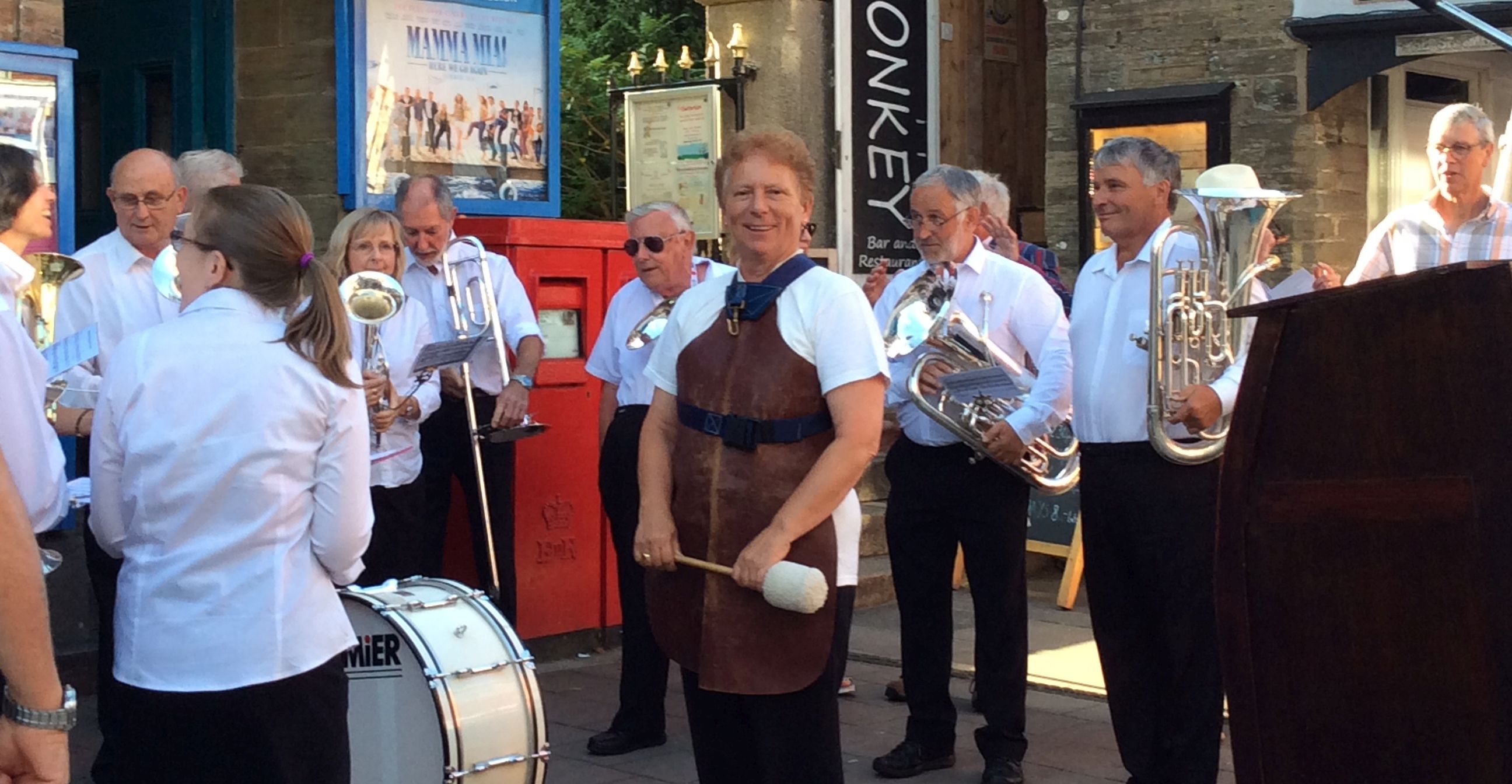 Here is the band playing in the rain for the floral dance at Kingsbridge in July 2017 – as you can also see from this link to the Kingsbridge Gazette. And there's another (exclusive!) video here.