The Harbour may be empty but there is still stuff going on. The Salcombe-Kingsbridge Conservation Forum has been considering the effects of a lockdown summer. One of these was that more takeaways meant more litter since pizza boxes rapidly overflow the available bins and a gust of wind then carries the boxes into the water. For some reason, as yet undiscovered, fat, oils and, it seems, paints, are repeatedly being poured into the Kingsbridge road drains but, as these drains now lead directly into the Harbour, that is a problem. Nitrate levels are said to be down in Salcombe, but are still high in Frogmore and Kingsbridge, and 2020 saw more dense algal blooms and red (and green) tides than ever before – I'll not add to the unprecedented use of "unprecedented".
One excitement has been the discovery of dwarf seagrass in Collapit Creek and the possibility of transplanting some of it back into parts of the Harbour where it used to grow. Irritatingly, though, amongst this dwarf seagrass is a thriving colony of pacific oysters, which are invasive and damaging. So that has to be dealt with (when a way has been found to access the creek from the shore). Seagrass is everyone's favourite. It stores carbon, cleans up pollution, is home sea horses, and is now known to have the ability to mop up microplastics.
Further encouraging news is that crab prices are good, the fishing fleet has managed to crack the bureaucracy so that it can continue to export crab to the EU, and the Chinese market seems to be holding up too. The news from Island Street is that sales in 2020 went well and they currently have more demand than they can supply.
The Harbour also has sorted its finances. As the result of massive efforts by the Harbour Master and his staff, it looks as if the Harbour will not face a feared huge loss this year, but break even. This is good news for customers as it removes the need for steep rises in charges, so happy days for 2021.
That is not, of course, to say that we are necessarily free from the effects of Covid and the 2021 lockdown restrictions have already been promulgated. You may go on the water only for exercise, and sitting in a motor boat or even sitting in a sailing boat is not exercise. However, sitting in a rowing boat is wholly acceptable – something which I have been saying for a long time.
As many places have seen, one of the troubles with Covid is that it can strike disastrously in regions which have hitherto been spared. Germany discovered this to its dismay: after a brilliant start keeping Covid well under control, the second wave has swamped it. As I write this, the South West, which has generally had an easier time than much of the rest of the UK, now has a higher R number than the densely-populated areas of London and the South East. Even the Isle of Wight, which had very little Covid in the first wave has been heavily struck by the second. So be careful, everyone: this is a disease which you can't see and don't know where or when you catch it – until it gets you.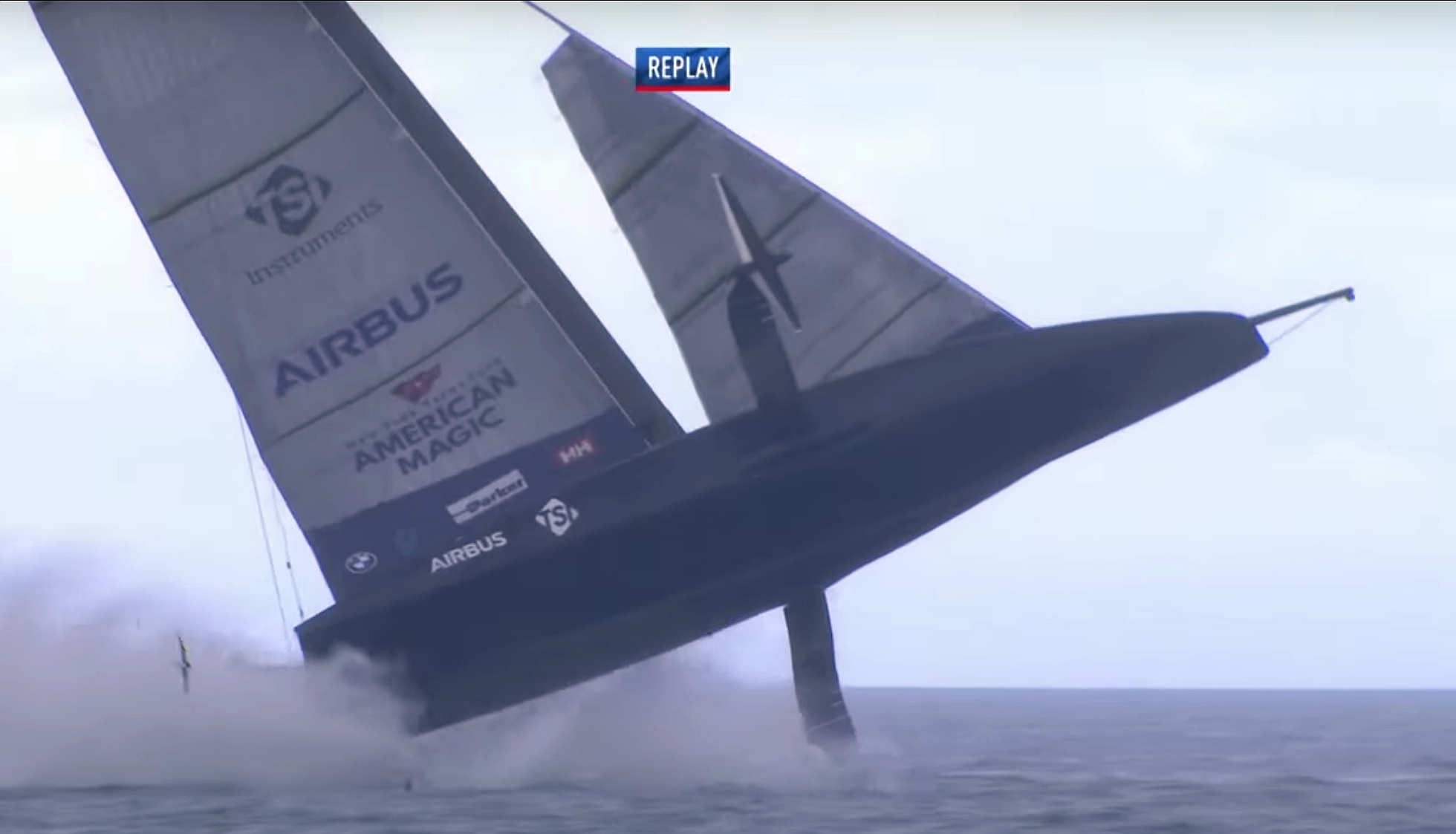 In the Harbour the dark days of February should see another round of dredging which will keep the navigation in good order. And you can always pump up your heart rate by watching the America's Cup and the unbelievable speeds which the AC75-class foiling yachts can reach. So far we have seen the 75ft American Magic, shoot completely into the air before capsizing, at 45 knots or so. There will doubtless be other thrills and spills.