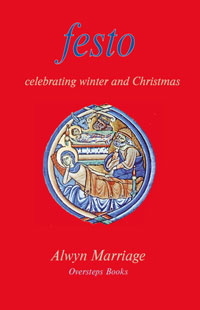 festo: celebrating winter and Christmas
Poems from throughout the year, but with a special emphasis on Christmas and winter.
Though unquestioningly devout, she's refreshingly unorthodox, irreverent, forthright. (R V Bailey).
Excellent and engaging poems (William Oxley)
For more information, click on the image of the book cover. To order a copy, please use the "Contact Alwyn" link.