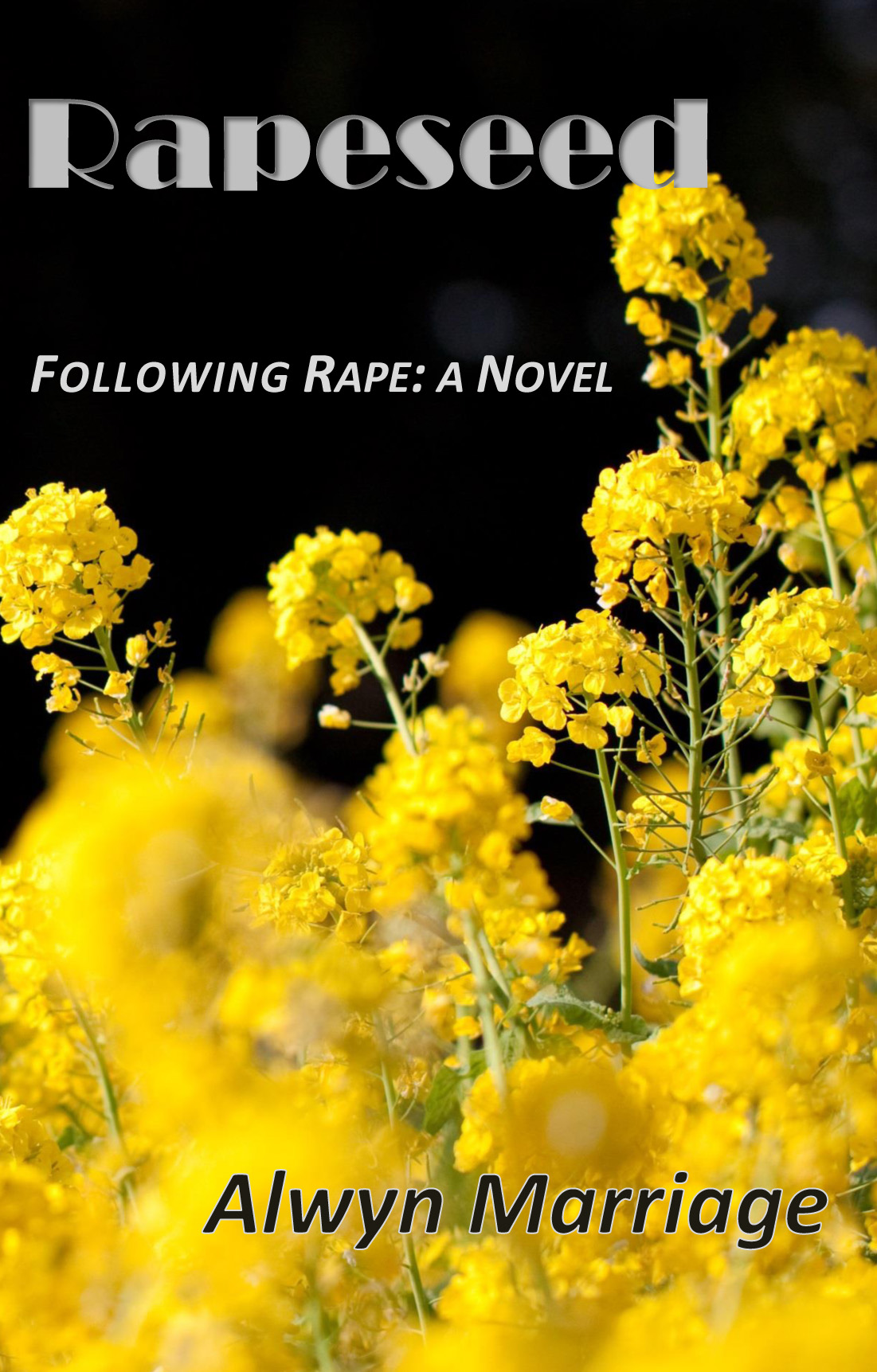 Rapeseed
Rapeseed follows the story of Samantha, a bright young academic, investigating the psychology of the children of rape. However, Sam has a secret, and flashbacks throughout the novel explore how this affected her upbringing. With a serial rapist on the loose and Sam's own search for her father becoming more desperate, her personal and professional lives begin to overlap. Various new contacts enter Sam's life as her doubts about her work and her detective efforts increase, until she eventually finds herself in horrifying danger. Does anyone love her enough to save her from herself? 'Rapeseed' was shortlisted in the Cinnamon Novel Award, 2011.
An admirer of Alwyn Marriage's poetry, I was very interested to go to the launch of her novel, Rapeseed, in York. It was clear from her presentation and reading that the book was meticulously researched and beautifully written.
The novel concerns Sam, a young woman researcher into the children resulting from rape and whether they might share certain characteristics. From the outset we learn that Sam also has a personal interest in the subject as her own mother was raped and she herself falls into the category of the 'rapeseed' of the title. Her mother never discussed this with her and the narrative, which becomes increasingly tense and gripping, is interspersed with diary entries from childhood onwards in which Sam expresses a desire to find her father.
The personal (and there is a very well-written sub plot of a long-running love affair which contrasts beautifully with the ugliness and violence of rape) becomes inseparable from the academic and the researcher keeps her own family history a secret from her professor as well as from the governor of Wandsworth Prison where she is given access to files, including that of her own father.
Without wishing to give away the plot, I found myself caught up in the narrative and anxious for the main character who puts herself in real danger when she finally puts the personal before the academic and secretly arranges to meet her mother's rapist in a lonely spot.
I can highly recommend this book which is a real page-turner and also an intelligent investigation into rape and its wide-ranging consequences. The characterisation and dialogue are superb and the reader's interest is captured and sustained by a fast-moving narrative.   Carole Bromley

Published by Stairwell Books. To order a copy, please use the "Contact Alwyn" link.