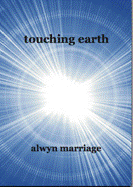 A collection of poems, arranged in five sections: Energy; Other lives; On being a woman; Open air; and the Christmas story.
Six months after this book was published, Alwyn was invited to take over as Managing Editor of Oversteps. For more information, click on the image of the book cover.
Published by Oversteps Books. To order a copy, please use the "Contact Alwyn" link.
More info →