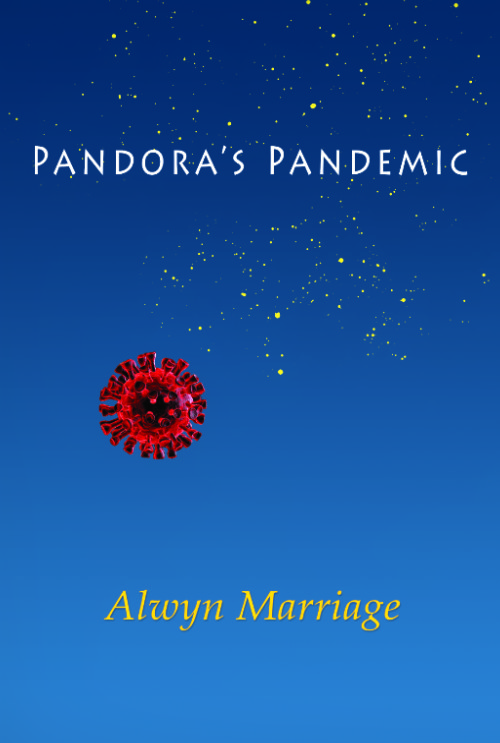 Pandora's Pandemic is a vivid and personal account of Covid-19 in real time, in poems written actually as it happened. When Covid-19 swept across the world, it took everyone by surprise. Debilitating illness, unprecedented lockdowns and tragic deaths soon followed. And then the questions arose – how long would the devastation last and would anyone survive? Alwyn Marriage contracted Covid-19 early in the pandemic and that is where this moving collection starts.
In these vivid poems, Alwyn tracks the course of her own illness and recovery, the death of her brother and the gradual dawning of new hope. Above all, she asks what we have learnt from this pandemic, and whether the world will ever be the same again. This means that, unusually for a poetry book, because it tells the story of Covid-19, you can read Pandora's Pandemic like a novel, not knowing what the next twist will be. This is poetry that grips you, may make you cry, but will also warm your heart. One reader wrote: The poems are wonderful. You have captured our universal experience of the pandemic, rather as the young war poets did ... It's a huge achievement.
For more information on Pandora's Pandemic, endorsements and unsolicited responses, click on the image of the book cover.
There is an interview with Greg Freeman about Pandora's Pandemic in Write out Loud, July 2021
Review by Sue Wallace-Shaddad in London Grip, November 2021.
Published by SPM Publications. To order a copy, please use the "Contact Alwyn" link.
.
More info →